Besök även popmusicinfo.com!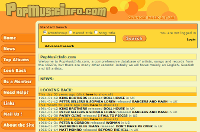 Personligt
Sida 1
Sida 2
Sida 3
Working in the control room
From the studio room I had a lot of cables for microphones and music instruments. The came into this "switch-board" where each microphone was connected to the mixerboard.
Buttercup Records - the studio
During the early 1970s I had a recording studio at home. The mixer was built by me and Roland Görtz, my brother-inlaw, and I invested in two tape-recorders, one TEAC 4 channels for recording and a REVOX 2 channels for master-tapes.
George Martin in AIR Studios
George Martins studio was under construction at the time in February 1974. I took this photo of him sitting by the mixerboard.