Besök även popmusicinfo.com!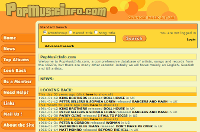 Abbey Room
Välkommen till Abbey Room / Welcome to Abbey Room
Abbey Room är ett musikarkiv med ett stort urval av vinylskivor, CD, böcker, tidningar, pressklipp etc. Musikarkivet är en hyllning till The Beatles, deras producent Sir George Martin och de fyra Beatles-medlemmarna som soloartister samt deras eget skivbolag Apple. Abbey Room innehåller också motsvarande material kring annan 60-talsmusik från i huvudsak England, USA och Sverige.

Via en gigantisk databas kan man söka i musikarkivet, ta fram materialet, titta, lyssna, lära och njuta.

Abbey Room är, med stor restriktivitet, öppet för särskilt intresserade privatpersoner samt för studenter vid Universitetens Musikhögskolor och motsvarande. Förfrågan om besök i Abbey Room måste bokas i förväg på telefon 046-238600 eller via mail: [email protected]

Abbey Room is a music archive dedicated to The Beatles, their record producer Sir George Martin, The Beatles as solo artists and their own company Apple. In Abbey Room we also feature other important UK, US and Swedish artists from the 1960's. There are thousands of vinyl records, CD's books, magazines and newspapers.

Thanks to a gigant database it's simple to search for what you want and the to pick it our from the archive to look at, read, study, listen and enjoy.

Abbey Room is, only very seldom, open only after an agreement and it's mainly intended for prople who are seriously interested in this kind of music and for students at the Universities and Music Collages.

For requests phone +46 46238600 or mail to [email protected]
Skivor i Abbey Room / Records in Abbey Room
Abbey Room har över 7.000 vinylskivor, alla lätt tillgängliga och välsorterade i arkivhyllorna. Sök i databasen och ta fram skivan du vill titta närmare på.

There are more than 7.000 vinyl records stored in Abbey Room. Search for the records you are interested in and pick them out from the archive to study.
Böcker i Abbey Room / Books in Abbey Room
Det finns över 1.500 böcker och tidningar i Abbey Room. Många spännande biografier, musiklexikon, skivsamlar-guider etc. Bland tidningarna finner du BildJournalen, Beatles Monthly Book, Record Collector, ICE Magazine med mera. Här finns också konsert-program och press-releaser. Många pärmar innehåller special-tidskrifter, tidningsklipp, noter och dokument att studera.

Sök i vår databas och finn det som intresserar dig!

In Abbey Room you will find more than 1.500 books and magazines. Among them many exciting biographies, encyclopedias, collectors guides etc. Among the magazines you'll find Record Collector, Beatles Monthly Book, Rolling Stones Monthly Book, ICE Magazine and the swedish BildJournalen. You will also find lots of concert-programmes and press-kits. In special binders we store other publications, sheet music and cuts from newspapers.

Search in the database and you will find what you may be interested in!